Worship
We believe that returning a portion of our income to God is an important act of worship. It is an expression of our love for God and a step of faith.
Community of Faith offers a secure, online giving platform for your convenience, accessible below that allows you to set up your own self-managed giving schedule. You determine the amount, frequency and payment method — bank account or credit card. You can create a profile to set up recurring contributions OR make a single contribution without setting up an account.
For members with an existing Realm account, we invite you to make your pledge online. ​To access MyCoF (the web portal for the church directory, calendar and donations) click here.
If you are new and do not yet have a Realm account, please go online to OnRealm and create your account. To make a pledge online, go to your GIVING tab where you will find a button to "PLEDGE" (it's next to your "GIVE" button).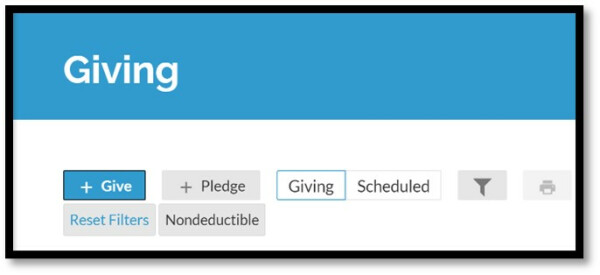 Stewardship
Supporting the church financially is one of the expectations of membership at Community of Faith. We don't tell you how much you should give, but our hope is that you are giving regularly and working toward a tithe—identified in the Bible as 10% of your income. For guidance about what a tithe would look like, check out this resource here.
Ministry
Annual giving by our congregation makes mission and ministry possible at Community of Faith. Your gifts provide life-changing worship and congregational care; opportunities for all ages to learn and grow in their faith, and mission and service that is transforming our community and the world.
None of the work we do at our church would be possible without God moving the hearts of people to give. Your generosity helps create a church where people feel welcomed, loved and sent to serve -- a place where life changing stories are being written each week. On behalf of such stories, thank you for giving from your heart.