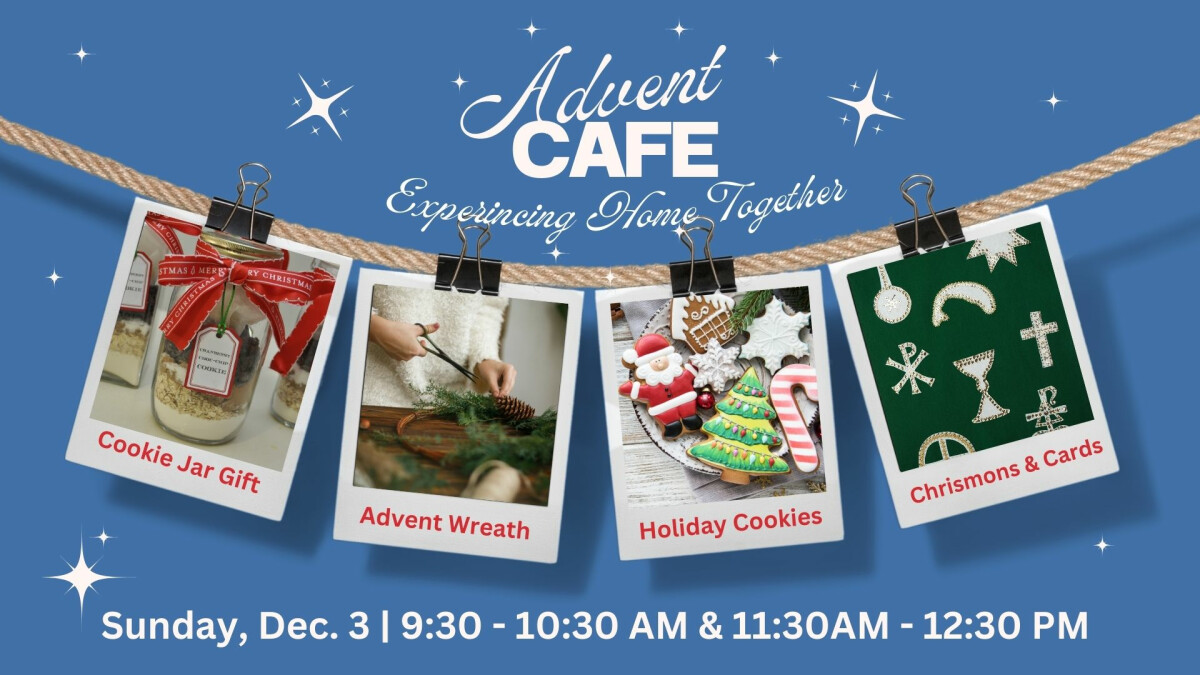 Sunday, December 03, 2023, 9:30 AM - 12:30 PM
Looking for something exciting for the whole family during this holiday season? Take a break from the mall. Stop staring at those packages, and come chill with us at the coolest party this side of the North Pole. DON'T MISS THIS YEAR'S ADVENT CAFE!
This event is a hands-on, interactive, inter-generational opportunity after each Sunday morning worship service. It is designed especially for families and friends of all ages to prepare their hearts for the coming season of Advent, which spans this year from Sunday, Dec. 3 – Sunday, Dec. 24.
We'll have devotional materials and Advent calendars to take home as well as the following activities throughout the building…
Make Chrismons
Create an Advent Wreath with live greens (one per family, suggest donation $30 for materials)
Decorate cookies
Engage in several service projects